Professional Custom Car Building
PROJECT & REPLICA
CAR BUILDING
Here at JC Autosports we provide services, consultation, sales workshops and event products that will assist you in the design, build and maintenance of your car building project. The ability to build your dream car from scratch, knowing exactly what parts are underneath and providing the power, is something that not all people are blessed with. At JC Autosports, we remove the hassle and give you everything you need to own the car of your dreams.
BUILD IT YOURSELF
There's nothing better than the feeling of completing your own build project, no matter whether it's your first or your hundredth. We've scouted out and selected the highest quality parts from our range of hand-picked and trusted suppliers to give you free reign to create your dream car!
Pre-built models
If building it yourself isn't really your thing, then we can cut out the middle man and do the hard part for you? Our pre-built range allow for a number of customisations provided from our trusted partners, from custom parts to your own bespoke paint job and liveries.
Details
These are the cars we are able to supply and and provide project support and guidance with.
These are our speciality. They are suited for both the Project Car Builder, or the Driving Enthusiast, who would like to be seen in something a little different, other than your normal every day drive.
What ever option you decide to choose, be assured you have a professional and knowledgeable team behind you. We can help you with your own personal specifcations so that your end product will be as unique as the person who builds and drives it .
We provide assistance with:
Make – Model – Engine – Wheels – Colour – Interior Scheme
Daytona Coupe Build Diary
We don't just build cars for our customers, in fact we're currently in the process of building our very own Daytona Coupe and have been documenting the process for Snake Torque magazine, produced by the UK Cobra Replica Club. To find out more about exactly what is involved in the build of a replica car and to get an insight into how everything goes from the inside of a crate to on the road, take a look at our build diary below!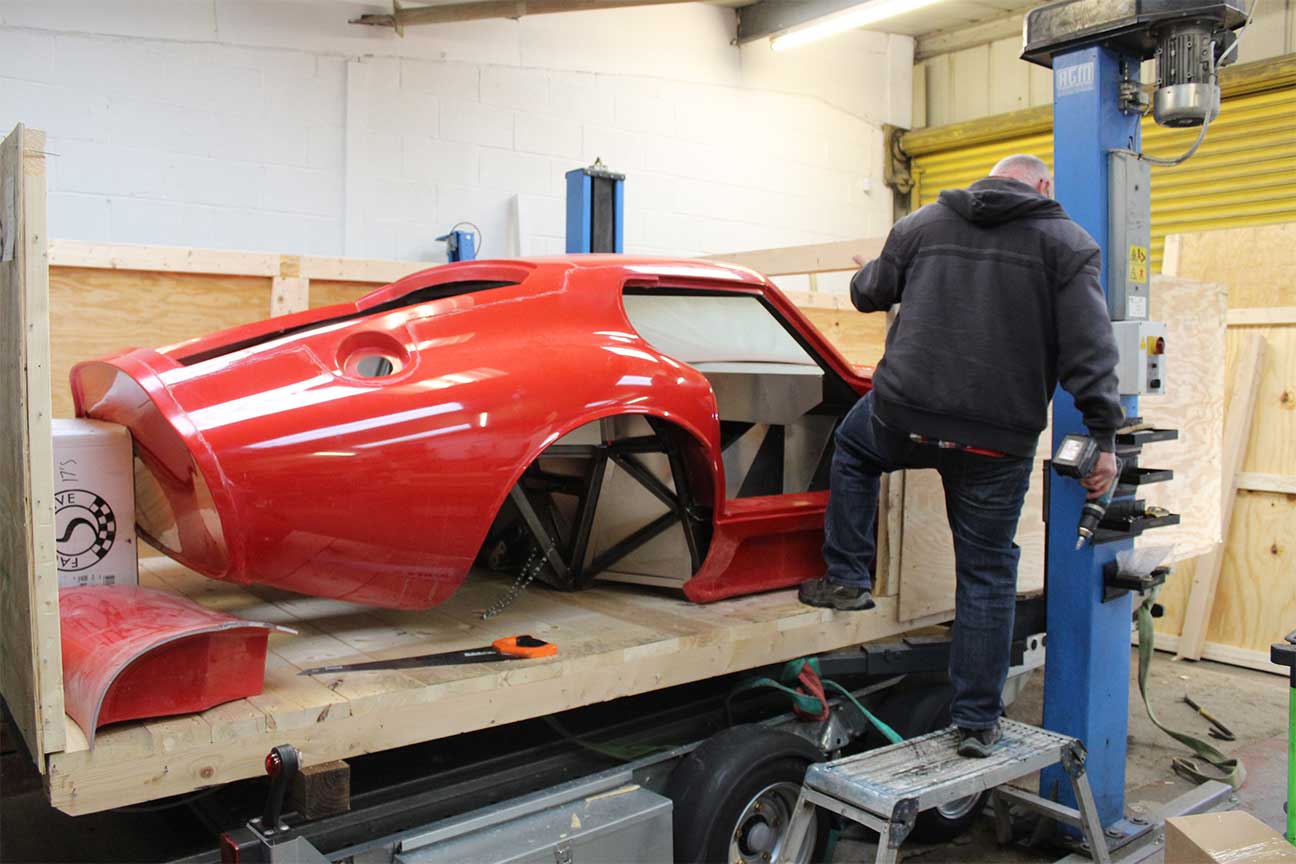 Build Diary Part 1
Part one of our Daytona Coupe build diary covers our very own Daytona Coupe, from ordering parts to converting the chassis from left hand drive to right hand drive.
Build Diary Part 2
Part two of our Daytona Coupe build diary covers a lot of the internal mechanics of the car, from brakes and suspension right through to installing the engine and gearbox.
Build Diary Part 3
Part three of our Daytona Coupe build diary is where everything really starts to shape up, with the outer body being mounted to the chassis to prepare it to go to the paint shop.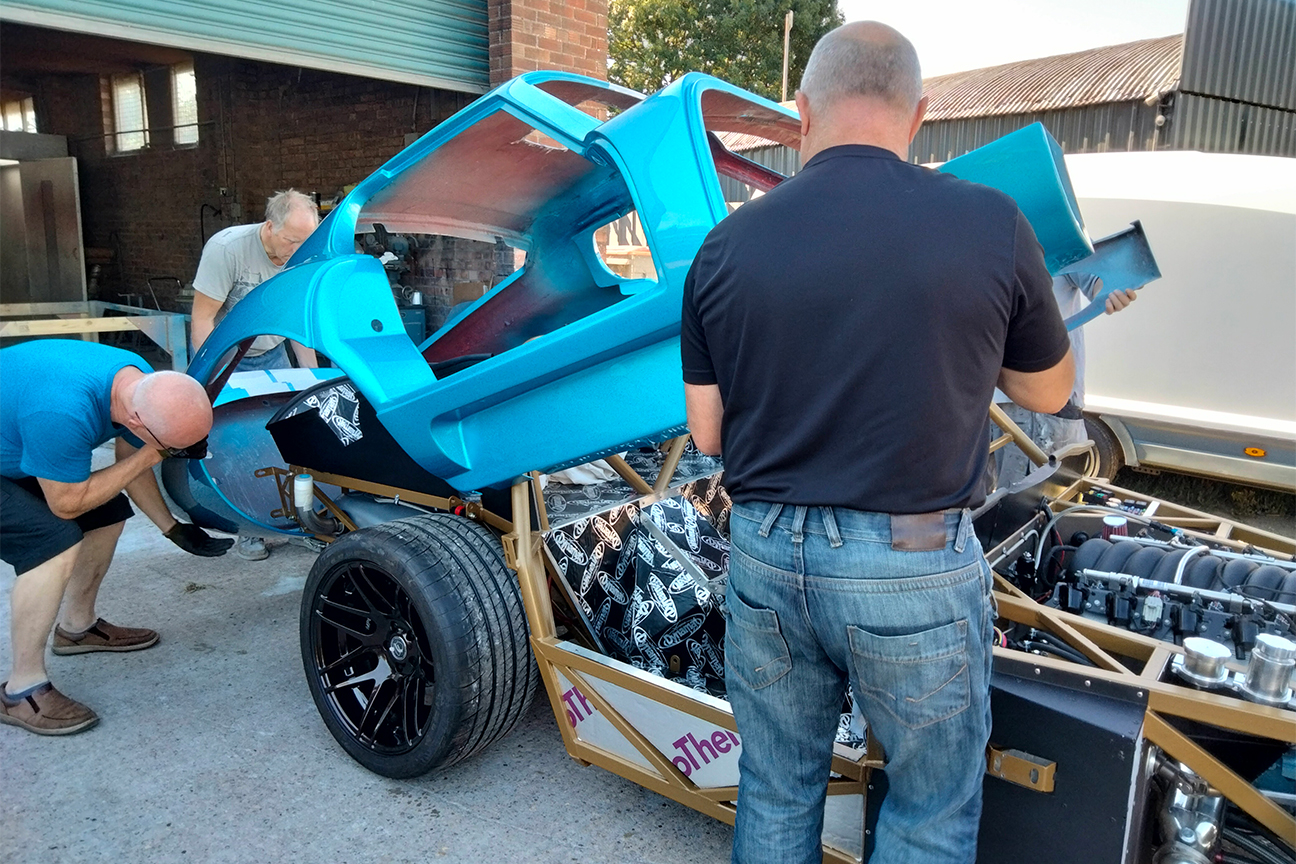 Build Diary Part 4
Part four of our Daytona Coupe build diary focuses on our progress towards the final steps, from mounting the dashboard to getting the body back from the paintshop.
Build Diary Part 5
Part five of our Daytona Coupe build diary is where we really ramp up our efforts towards the finish line, pushing towards the application for IVA testing.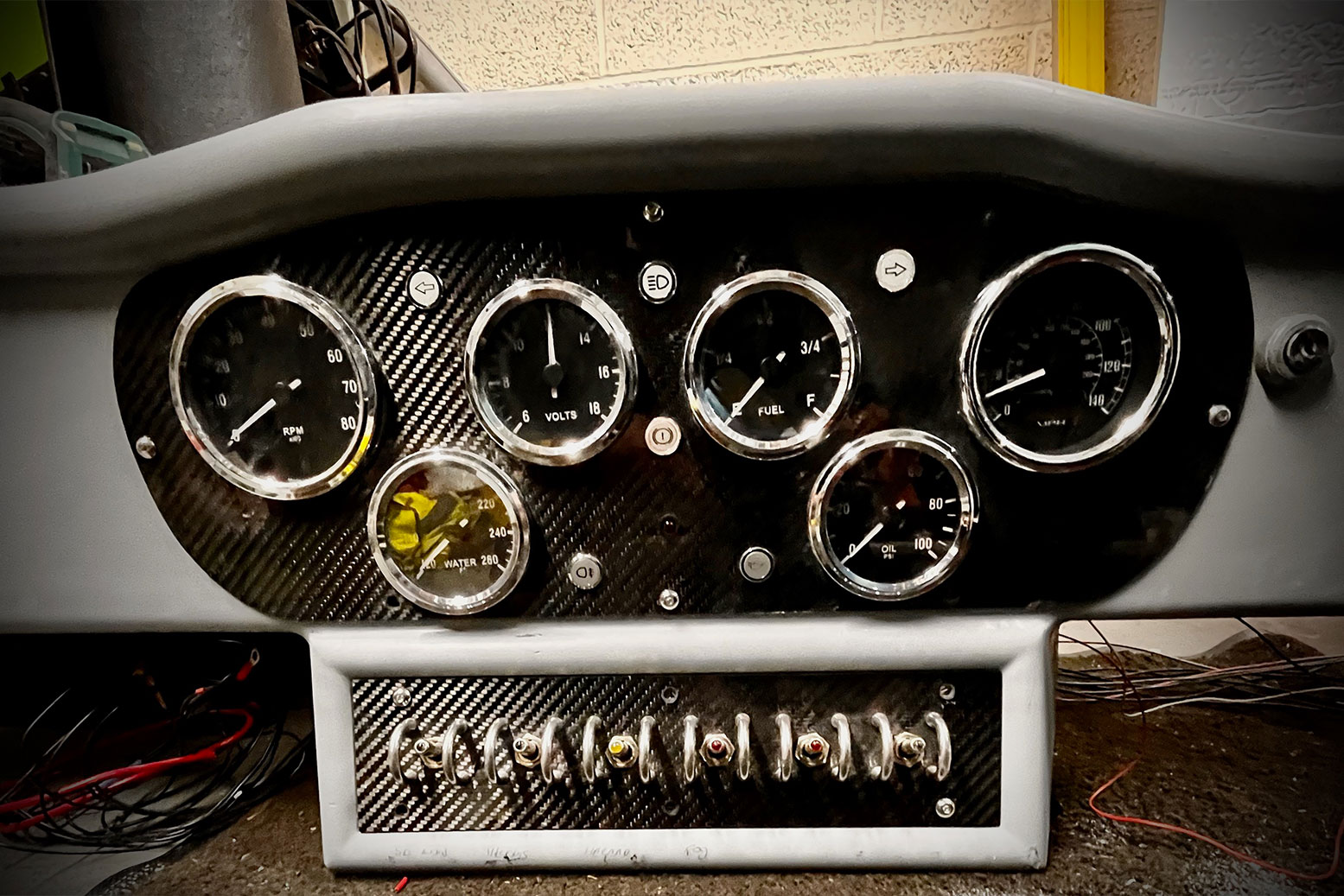 Build Diary Part 6
Part six of our Daytona Coupe build diary focuses on the anti-roll bar system installation and some routine cable tidying to keep everything looking right.
Build Diary Part 7
Part seven of our Daytona Coupe build diary focuses on the final steps of the build process and getting the car ready for the IVA.
Custom Parts
All cars use custom parts to get the best performance. Examples of these are;
Electronic handbrake setup
Dry sump oil systems
Hydraulic power steering
Modified fuel tanks to allow in tank pumping (no need for swirl pots)
Upgraded suspension parts
Carbon fiber parts
Custom Paintwork
Our preferred suppliers for the painting of your vehicle will;
Inspect and repair if necessary
Clean vehicle interior and exterior
Preparation of car and enclose bumpers, mirrors, wheel rims, windows etc.
Sand and prime exterior
Preliminary and a second coat of paint
Final lacquer of the car
Hand-Picked Suppliers
Our range of suppliers are hand-picked for quality and affordability. We use suppliers from the UK, USA and Far East who we deem;
Trustworthy
Provide the best quality
Great communication
Good value for money
Have monetary guarantees
Range of kit and replica vehicles
Bespoke Builds
No build is too difficult and we're confident we can create your dream.
Specialized customization
Right hand drive conversion
Body modifications
Cockpit interior design
Bespoke race seating
Graphics and design
Full Support
Full support and advice is available at every step and we are always available to steer you back on track.
Instructions and how-to guides
Full support and assistance troubleshooting advice
Consultation services
Project planning
What Happens Next?
We will provide everything you need to know with like-minded owners and introductions to car clubs with;
Shows and events calendar
Track days
Car tours and holidays
Car meets